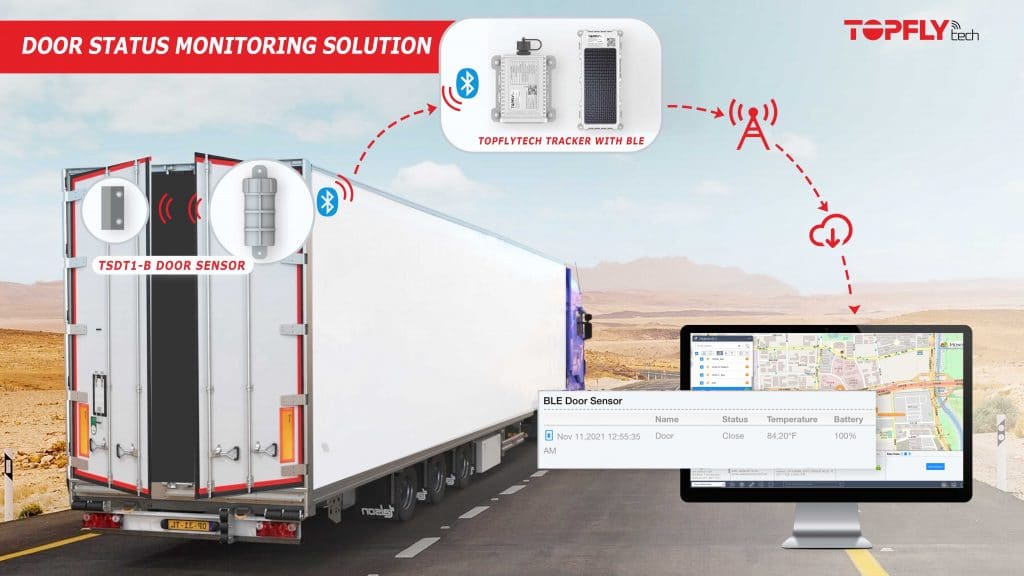 Door status is one of the most wanted information by fleet managers. How should they find out whether their truck doors are open or close when they are running on the road.
TOPFLYtech's Door and Temperature Sensor TSDT1-B working with our trackers with BLE provides alarms when door status change and reports the status to server at a fixed interval.
Based on that, fleet managers can receive door status changing alarms from platform, have records of door opening and closing, set up notifications for when asset is moving with the door open, and door sensor disconnection alert.