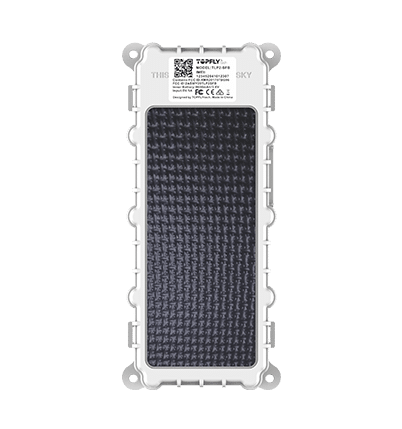 Large Solar Powered GPS Tracker with BLE 5.0
TLP2-SFB – the 4G solar powered GNSS tracking device is designed to track the location of assets, trailers, trucks and monitor the temperature, humidity, door status, etc, when working with BLE sensors. It features huge battery and solar powered for the operation of BLE 5.0. Its battery can obtain power from solar to avoid maintenance cost.
Real time and buffer locations
Real time location updates can be as frequent as 3s. Up to 60,000 location points can be saved in buffer if out of network coverage.
Compatible with TOPFLYtech's BLE temp & humi senor TSTH1-B, temp & door sensor TSDT1-B, wireless relay TSR1-B and your own sensors
Alerts for asset moving and parking
It obtains power through solar panel to extend battery life
Thick and solid casing and rugged construction for outdoor uses
Rechargeable Li-Polymer 9600 mAh/3.6V battery, battery last for months without solar powered charging
Tested in 5-meter water pressure environment for 15 hrs
Alerts sent when device is pulled off from asset
The large solar panel charges the integrated rechargeable lithium battery with power equivalent to the transmission of up to 10
GPS positions a day.
TOPFLYtech's Newly Released TLP2-SFB 4G Solar Powered Asset Tracker with BLE 5.0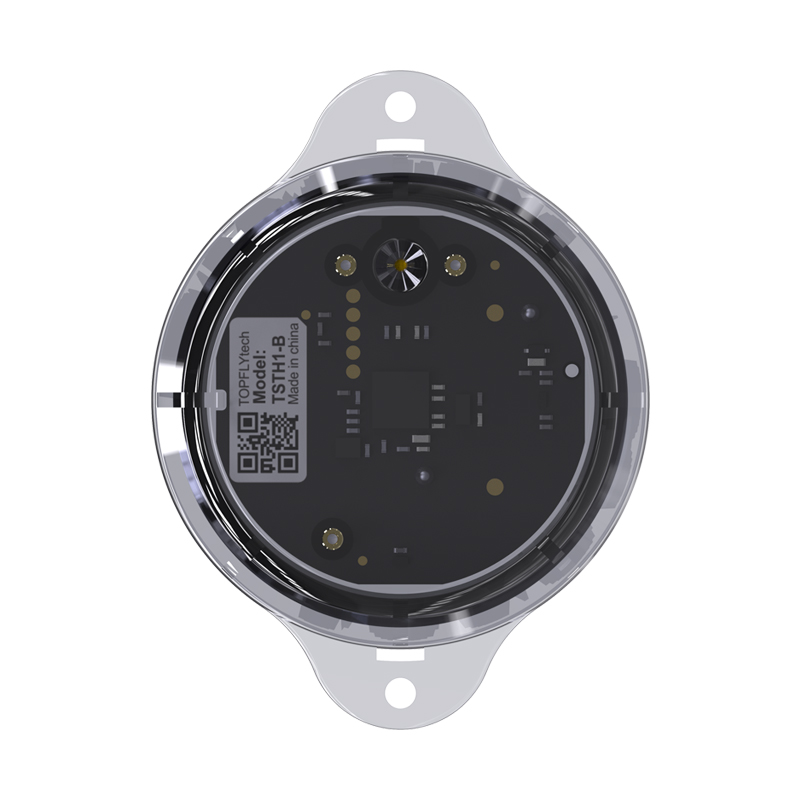 TSTH1-B Temperature And Humidity Sensor Bluetooth 5.0