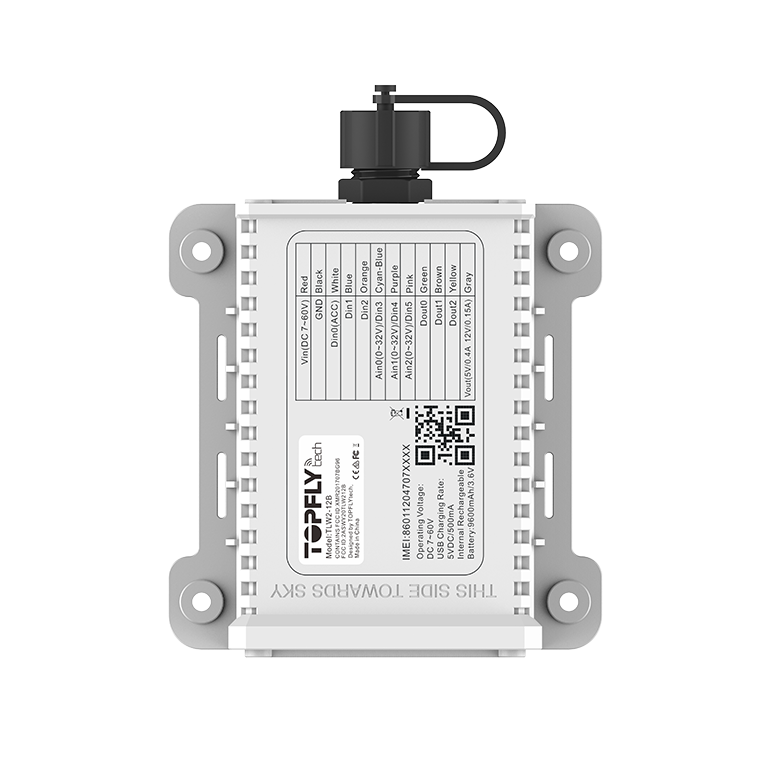 Hardwired trailer tracker with large internal battery and BLE 5.0
It can be powered when wired and towed by trucks and operate on only battery when trailers standing alone (power disconnected).
The multiple inputs and outputscould be used for connecting accessories.
Real time and buffer locations
Real time location updates can be as frequent as 3s. Up to 60,000 location points can be saved in buffer if out of network coverage.
Compatible with TOPFLYtech's BLE temp & humi senor TSTH1-B, temp & door sensor TSDT1-B, wireless relay TSR1-B and your own sensors
Thick and solid casing and rugged construction for outdoor uses.
Tested in 5-meter water pressure environment for 15 hrs
Alerts for asset moving and parking
Alerts for device disconnected from power
9600 mAh/3.6V battery to run for up to 20 days(5 mins reporting) without charging
It can be mounted with magnets, screws, polyurethane or heavy-duty tape by end users
Input that can be used as digital or analogue input. Usually used for TOPFLYtech's ultrasonic analogue fuel sensor
Compatible with wiring relay, buzzer and siren for vehicle immobilisation for anti-theft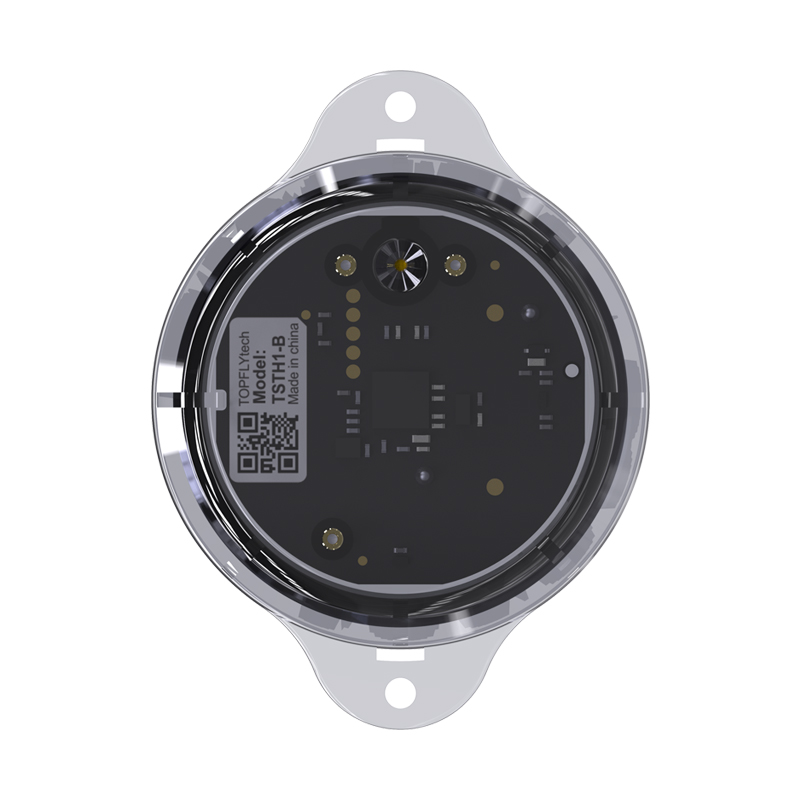 TSTH1-B Temperature And Humidity Sensor Bluetooth 5.0