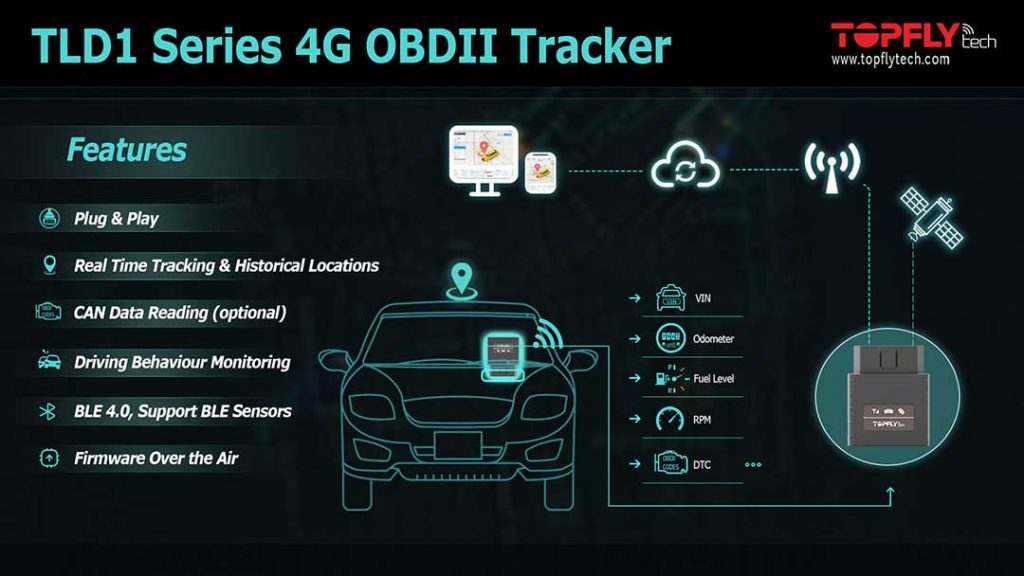 Looking for LTE-M OBD tracking devices? Since we launched TLD1 series in Sep 2018, they are now working great on AT&T/Verizon/T-Mobile/Telus/Bell/Telstra/Telcel/Rogers/Movistar/Vodafone/O2/Softbank/etc. network.
TLD1 series tracker is designed as a global multi-mode connectivity solution and purpose-built to provide reliable, optimized connectivity for the next-generation of IoT network. The TLD1 series tracker combines the high reliability and low latency support of LTE Cat-M1 ( eMTC) with the extended coverage and delay tolerance of Cat NB-1 (NB-IoT).
The inclusion of both technologies as well as E-GPRS in TLD1 series tracker allows customers to deploy products and services based on single SKU to function in a diverse set of operator deployments worldwide, and thus helping to maximize the IoT products global reach and scalability.
-LTE Cat-M1(eMTC) + LTE Cat-NB1(NB-IoT) + E-GPRS connectivity
-High gain GNSS
-OBDII data, VIN, DTC (diagnostics trouble code) and odometer reading (only in -D model)
-ECO driving for aggressive driver behaviour detection
-ELD compatible
-Accident detection and replay
-2 IP support (backup/parallel mode)
-Jammer detection
-Offline tracking
-Support TCP/UDP/MQTT
-FOTA (Firmware Over the Air)