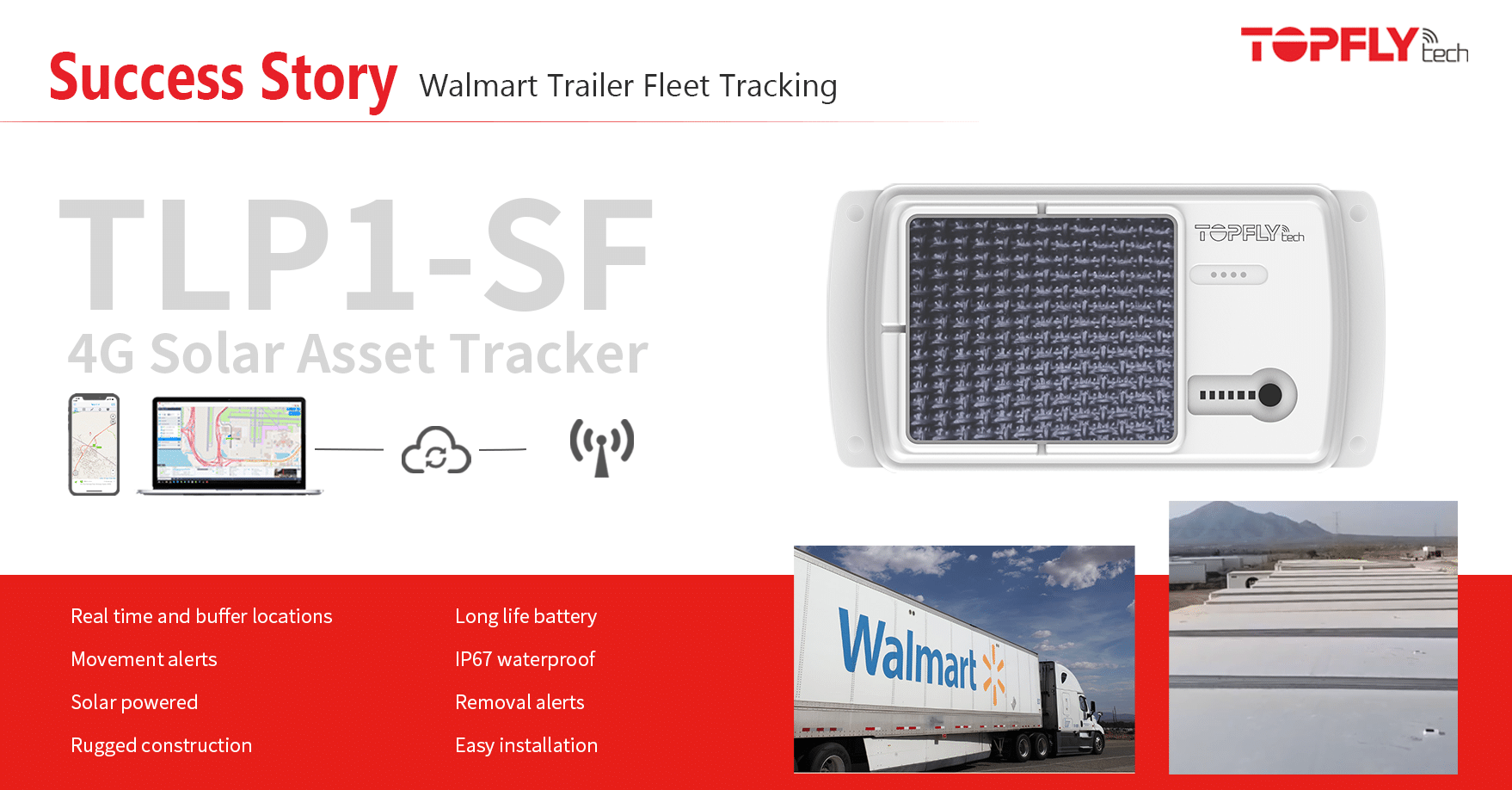 Would you like to hear a success story of trailer fleet management with the TOPFLYtech TLP1-SF 4G solar asset tracker?
Walmart reached out to our client for solution of real-time tracking their trailer fleet to solve the delay of deliveries which resulted huge loss each year. Since there's no power supply on trailers, it needs a battery powered waterproof tracker that requires no maintenance or battery charging. Given the good performance of the TLP1-SF in testing, its stability, waterproof ability, rugged casing, solar charging efficiency and the competitive price, our model stands out among many competitors and won over the project. They used polyurethane glue for installing the tracker on top of the trailer as there'd be no damages on the assets.
TLP1-SF has been providing frequent location updates for the Walmart trailers ever since. The solar kept them running since their installation. Walmart gave thumbs up to the solution.
Save the total cost of ownership by using TLP1-SF 4G solar tracker on any non-powered asset!