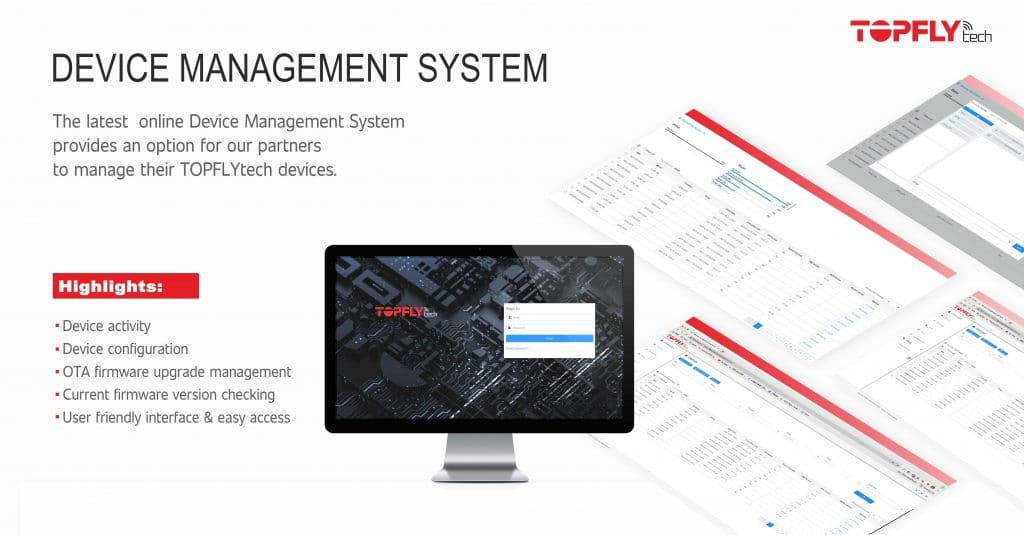 We are excited about launching the latest online Device Management System which provides an option for our partners to manage their TOPFLYtech devices.
What does TOPFLYtech DMS do?
TOPFLYtech devices can be configured to check in to the DMS server at least every 24 hours so there's an opportunity of interaction between devices and server. DMS can:
1, push the latest firmware over-the-air when there's a new release.
2, display devices current firmware version and last active time.
3, offer various and powerful filtering options
4, push commands sent by users to a single device or batch devices.
5, assign devices under groups and companies, and set up management hierarchy.
We are enthusiastic about discussing more potentials of the system with you. Let us know your valuable opinion!
Reach out to your account manager to set up your DMS account today!