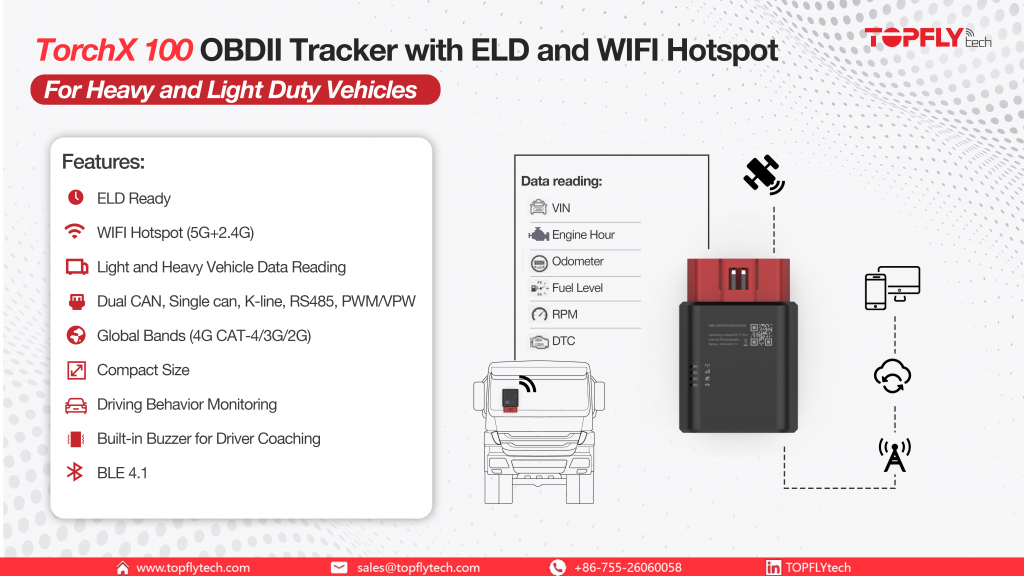 Attention Fleet Managers!
We are excited to announce the release of TOPFLYtech's latest truck-supported OBDII product – the TorchX100!
TorchX 100 is an advanced OBDII tracker with WIFI hotspot and ELD. It supports CAN data reading from all kinds of vehicle.
TorchX100 supports global band, CAT4/CAT1/3G/2G, ELD, WIFI Hotspot, and Bluetooth, making it the perfect tool for tracking and managing vehicle data for trucks, not to mention cars. Using TorchX100, you can easily read Truck information through CANBUS, helping you make more informed decisions and streamline your operations. Upgrade your fleet with the reliable and powerful TorchX100 today!