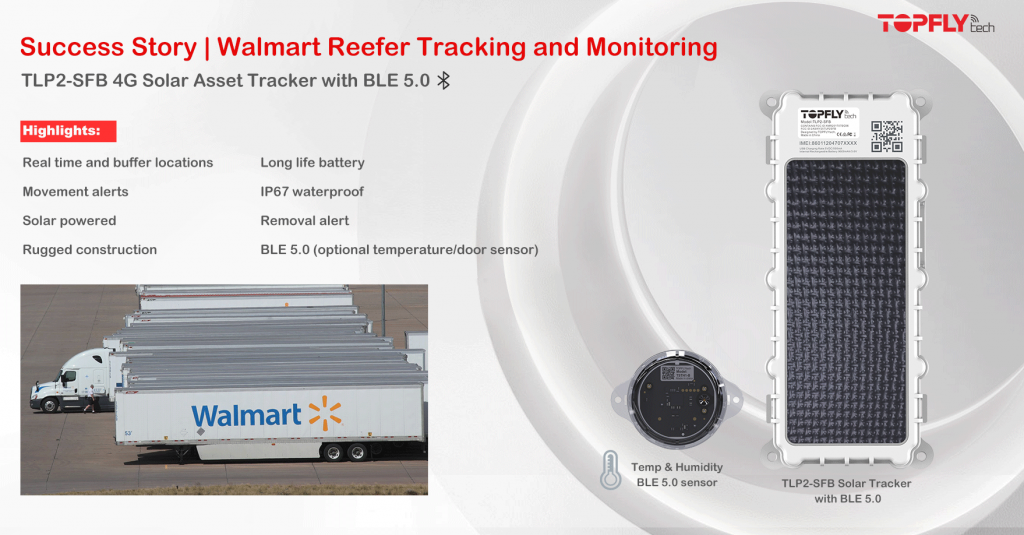 Do you know that Walmart is adding 20,000 workers to supply-chain operation this year? As the market is heading to critical holiday seasons, logistic workers and assets in general will increase for the following months. To handle the market demand of cold chain operation with reefers and trailers, our solar asset tracker pairing with BLE temperature and humidity sensor already have a successful story on thousands of Walmart's reefers.
Advantages of our TLP2-SFB & TSTH1-B:
-Limitless power from solar
-Real time location and temperature monitoring
-Alerts when device unmounted, start/stop moving, high/low temperature, etc.
-Asset door status monitoring
-up to 40 sensors can work with tracker at the same time, unlimited sensors can be paired with tracker.