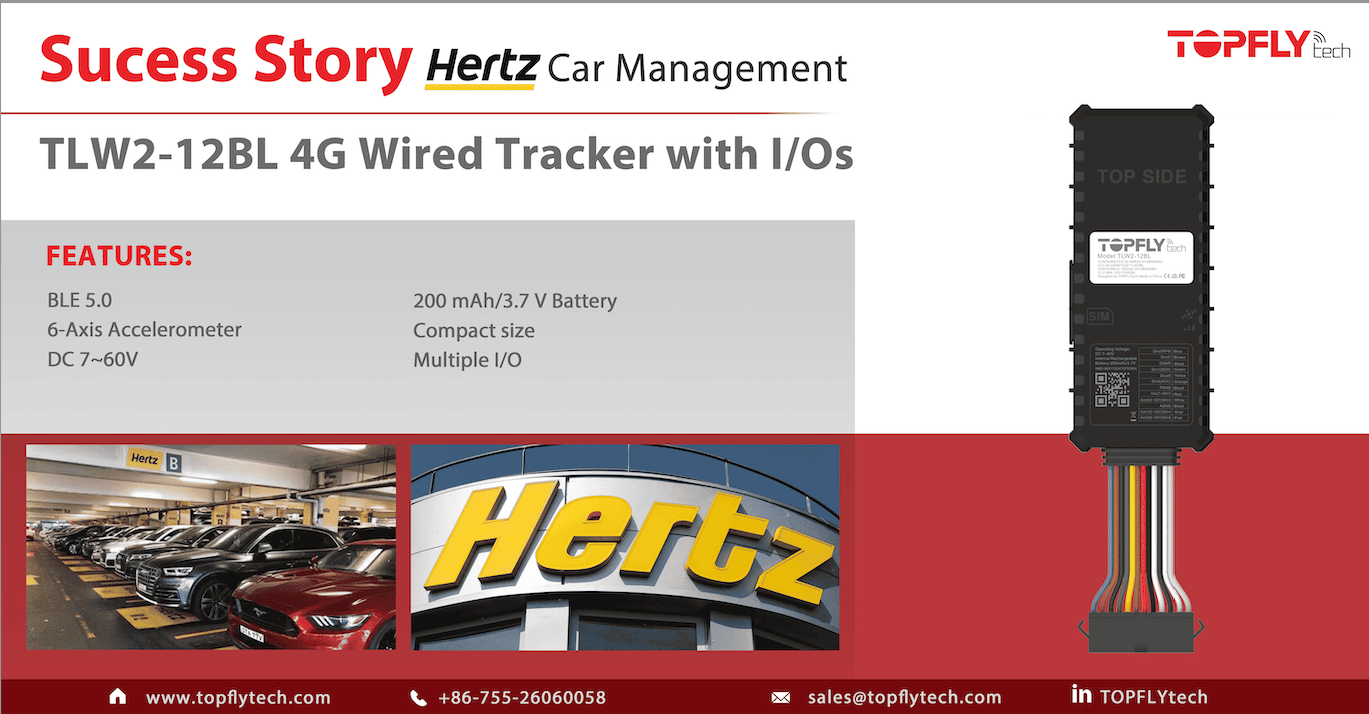 How does a Hertz car rentals manage his cars? Here is the example.
Pain point: Car Rentals companies need a way to properly manage their fleets maintenance, management and locations for vehicle recovery operations. These are managed by manual processes in the past.
Solution: TLW2-12BL, a hardwired tracking device and wired relay, support 4G LTE-M and fallback to 2G
Achievement: Hertz Car Rentals has been able to reduce their insurance premiums, manage vehicle maintenance, and recover lost or stolen vehicles that has helped them save great operation costs every year.