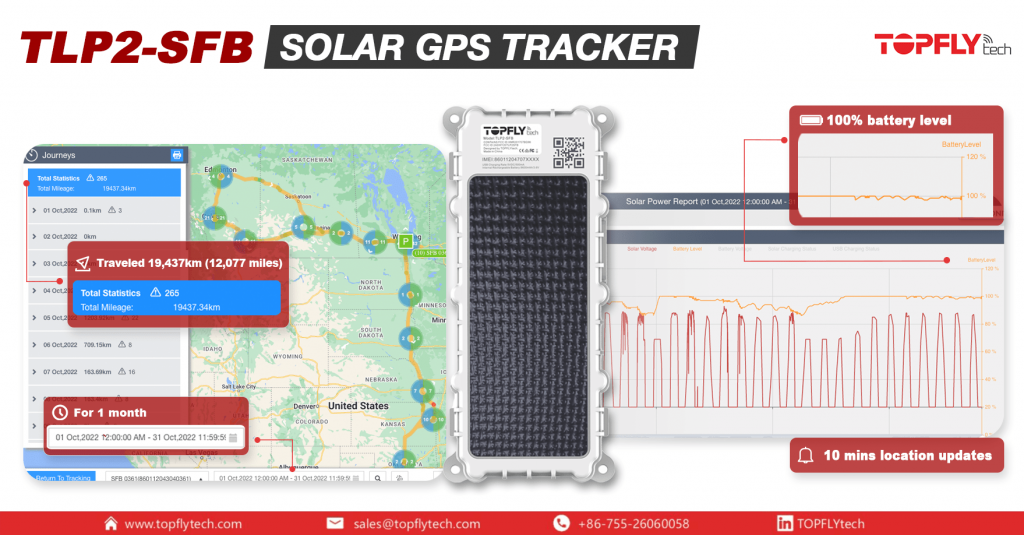 Here's an example of how solar power could provide limitless battery for real time tracking.
This TLP2-SFB Solar GPS Tracker traveled 19,437 km (12,077 miles) in 1 month across Europe, updating location less than every 120s while moving. Using only solar power for charging, the battery level has always managed to get back to 100%.
With cutting-edge technology nowadays, solar powered trackers are able to create more values than ever, to serve needs of advanced asset tracking and management.