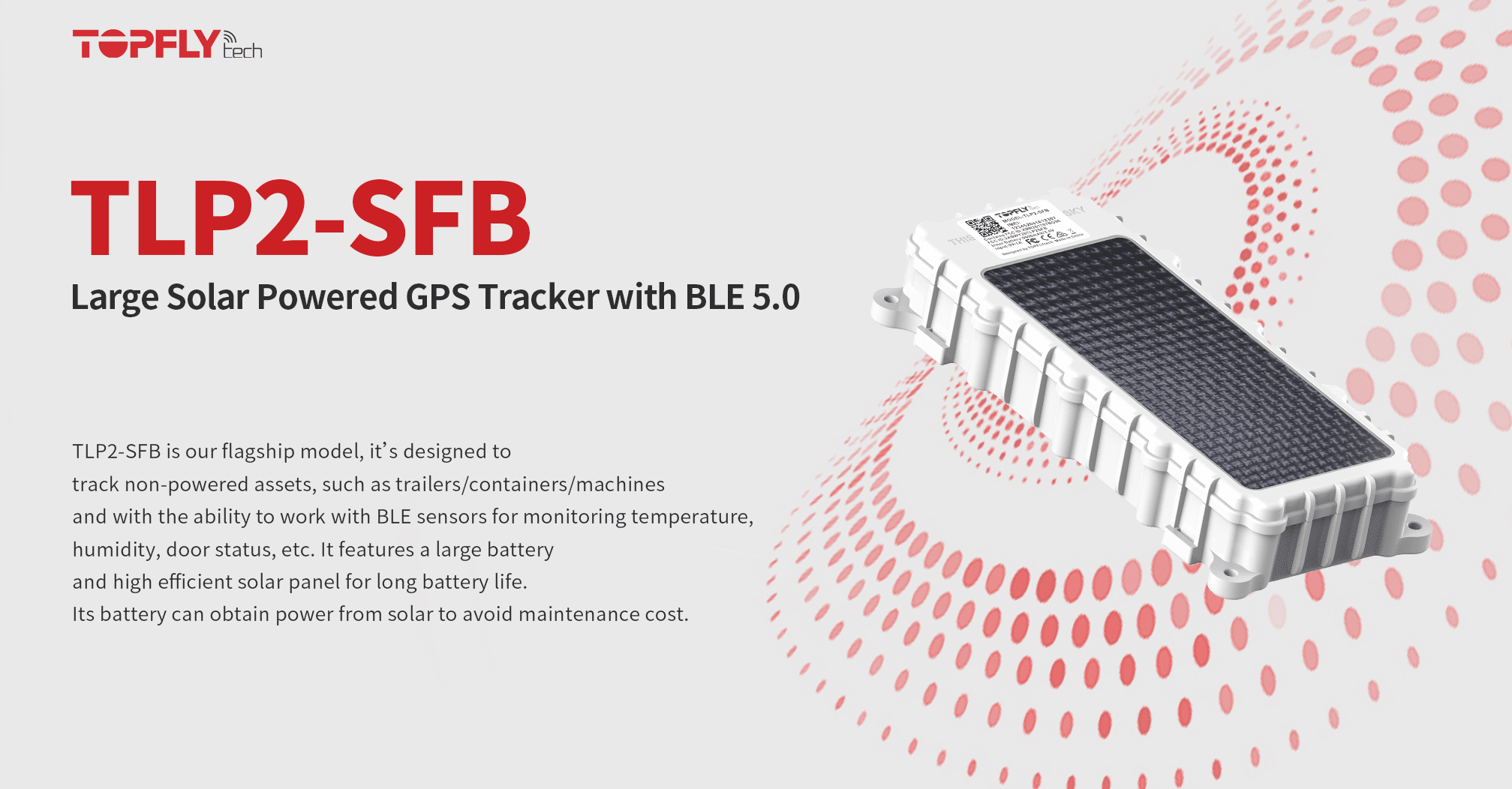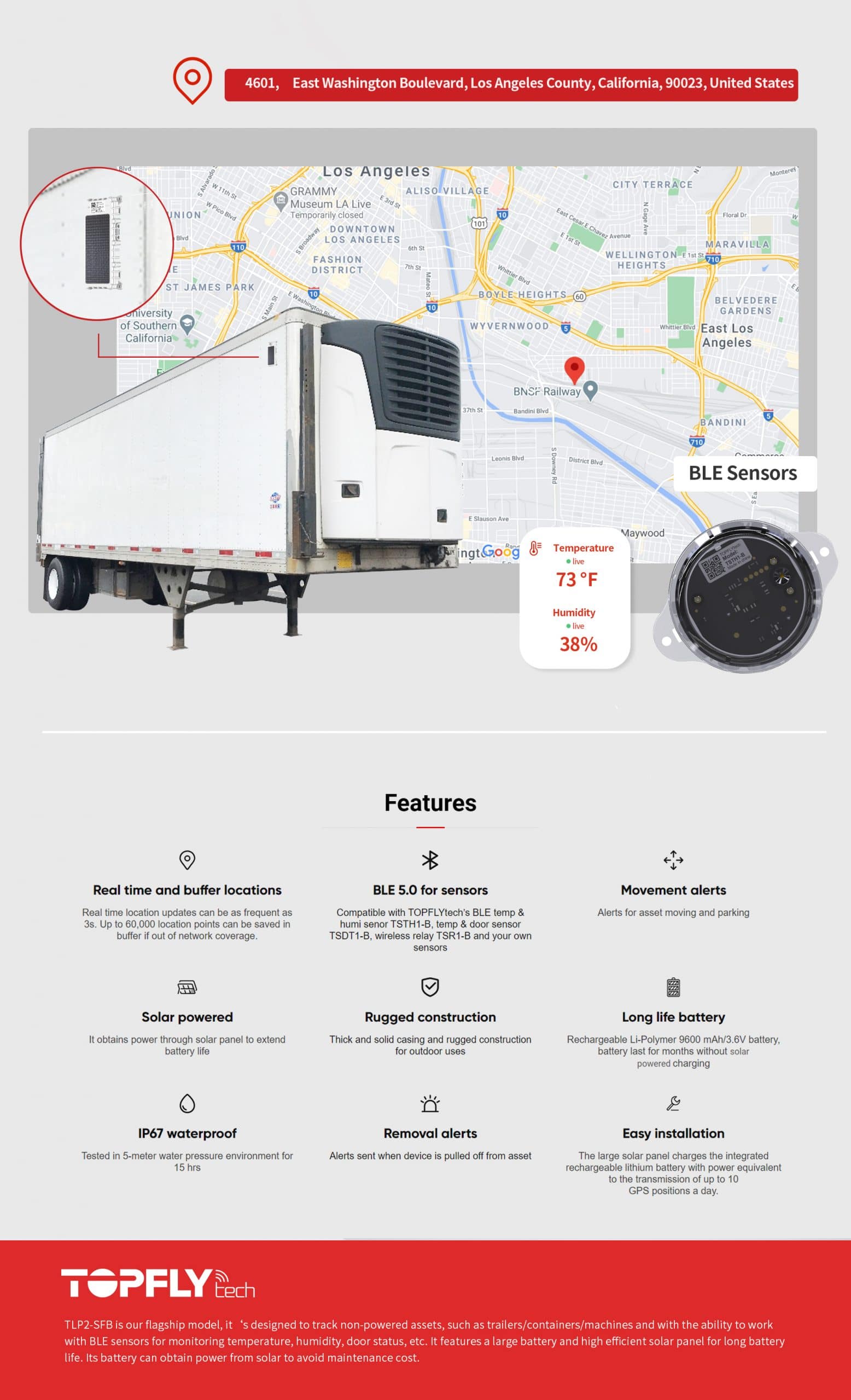 TLP2-SFB is our flagship model, it's designed to track non-powered assets, such as trailers/containers/machines and with the ability to work with BLE sensors for monitoring temperature, humidity, door status, etc. It features a large battery and high efficient solar panel for long battery life. Its battery can obtain power from solar to avoid maintenance cost.
The solar panel and large battery can support and cover the extra power consumption of BLE 5.0 easily. Battery life without solar charging is up to 320 days. Get your assets under control, continuedly and comprehensively.
Features:
-Real time and historical locations, frequent reporting, alerts and different intervals for moving/stop
-IP67 waterproof, rugged construction. Designed for outdoor uses and rough environments
-Magnet/screws mounting, easy installation
-BLE 5.0 sensors (temp & humi sensor, door & temp sensor, wireless relay)
-Removal alert, when the device is pulled off from asset, it will send an alert to platform.
Use cases: trailers/containers/caravans/cold chain/non-powered assets.