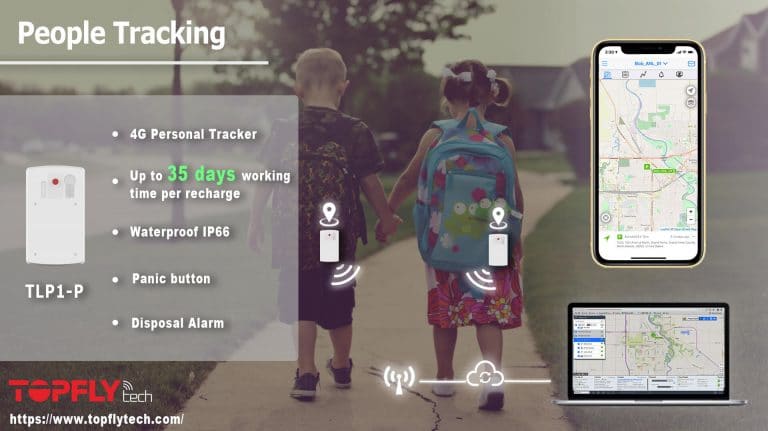 Getting calls from school about kids not showing up? Kids are not home on time after school and parents have to call around? What if you have a GPS tracker to find out their real time location on map.
TOPFLYtech TLP1-P 4G personal tracker specializes in allocating and tracking people, especially for worrying children and elderly. It allows you to see their current location, setting different reporting frequency for while they are moving and standing still, review their historical tracks, etc. Exceptionally it has an in-built 4800 mAh/3.7V USB rechargeable battery which last 35 days per recharge and a panic button to send alarm for help.
Please contact us for more information.