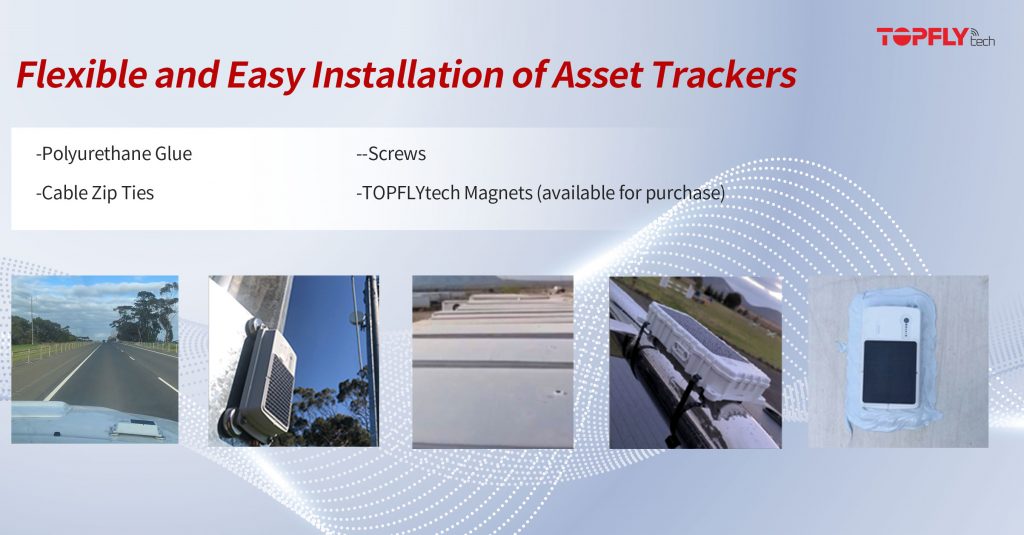 Easy installation is one of the major advantages of asset tracker. Here are some major ways of installation for our TLP series and TLW2-12B asset trackers.
There are 4 ways of installation that are widely used by our partners around the world on assets such as trailers, containers, reefers, caravans, ralicar, construction and agricultural equipments, power generators, etc.
1, Polyurethane Glue: no damage on the asset
2, Screws: stable and securely fixed
3, Cable Zip Ties: hanging
4, Magnets: easy removal
There are advantages of each way. Depending on the asset and position of installation, there must be a suitable way for your use case. The devices can be installed on the top, the side or hidden in the asset.
Please not that the removal alert triggered by the light sensor at the back do not work with magnets as there's a gap already in between the tracker and the asset.