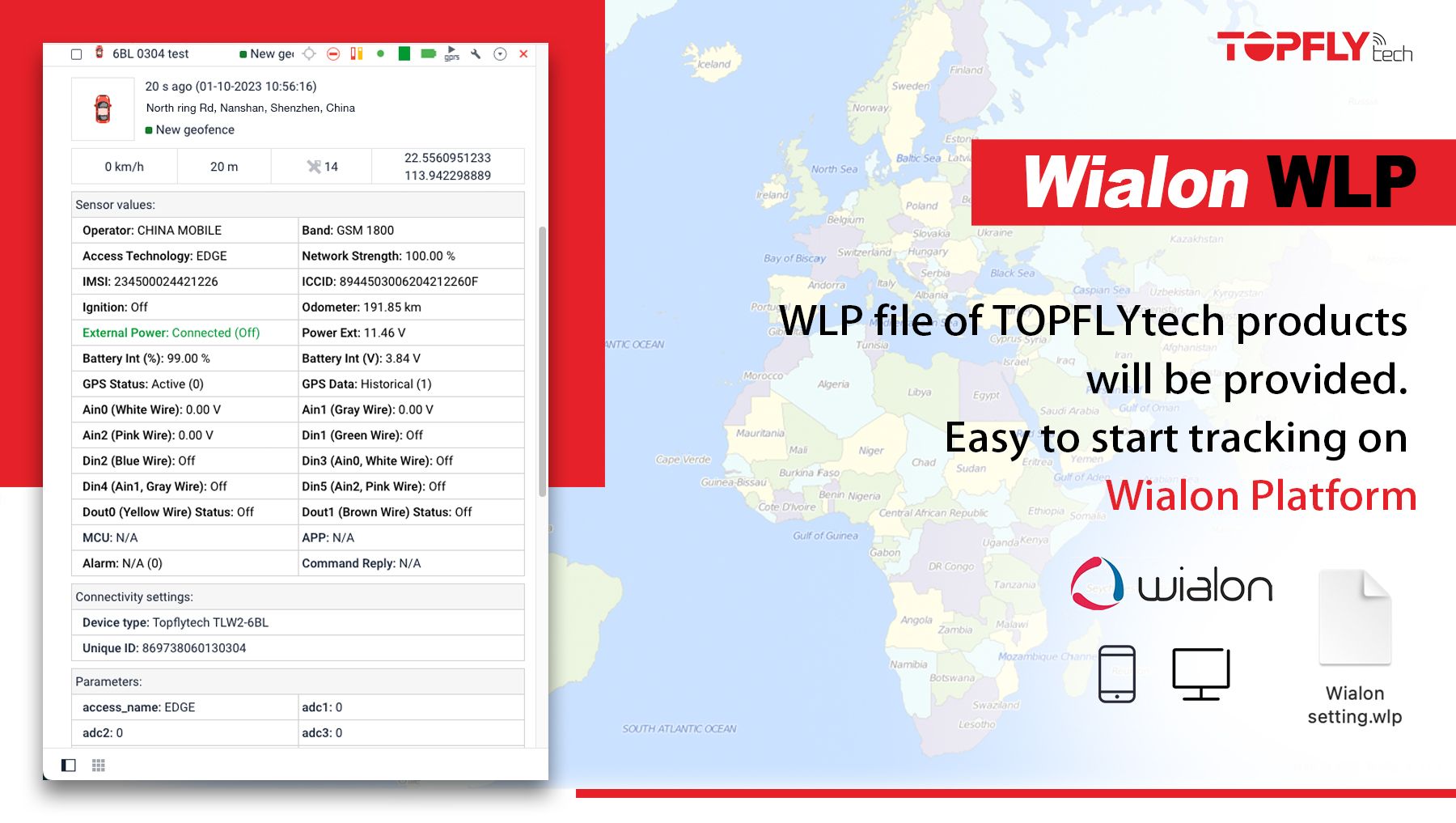 If you are using TOPFLYtech products on Wialon tracking platform by Gurtam, WLP file will be a useful tool to accelerate the device setup. It will save the deployment time a lot. We offer ready to use Wialon WLP files for each model. It includes the Sensor Value, Advanced Property, Trip Detector and Commands.
Please do not hesitate to contact TOPFLYtech or local distributors to get them.
We always go the extra mile for our customers!